The delegation led by Turkish Foreign Minister Mevlüt Çavuşoğlu visited historical cities of Uzbekistan – Khiva, Bukhara and Samarkand.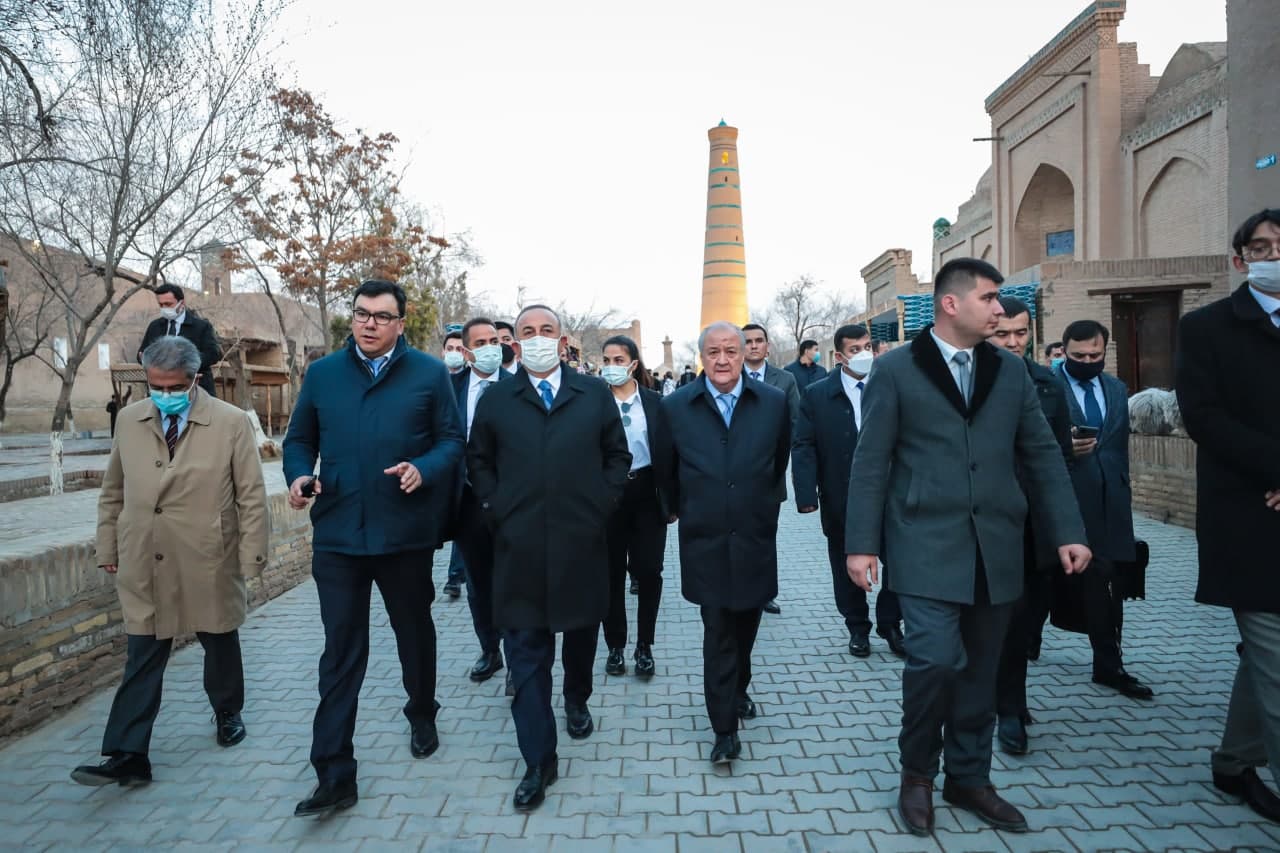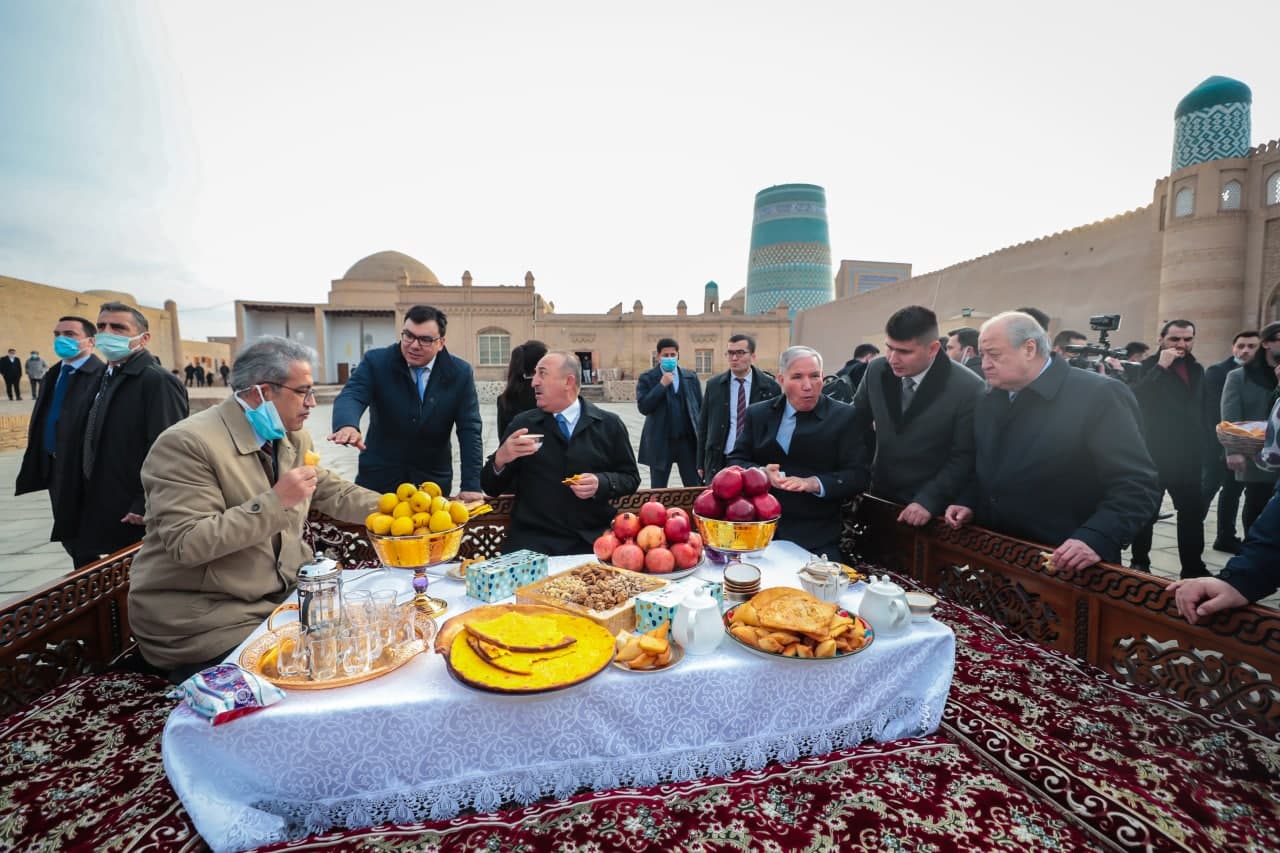 The Turkish guests who visited Khiva on March 6 were solemnly greeted. The Turkish delegation was accompanied by Deputy Prime Minister of Uzbekistan, Chairman of the State Committee for Tourism Development Aziz Abdukhakimov, Minister of Foreign Affairs Abdulaziz Kamilov and khokim of Khorezm region Farhod Ermanov. Cultural events were organized for them in the Ichan-Kala complex. A theatrical performance of the Khorezm regional puppet theater "58-Khan" was demonstrated.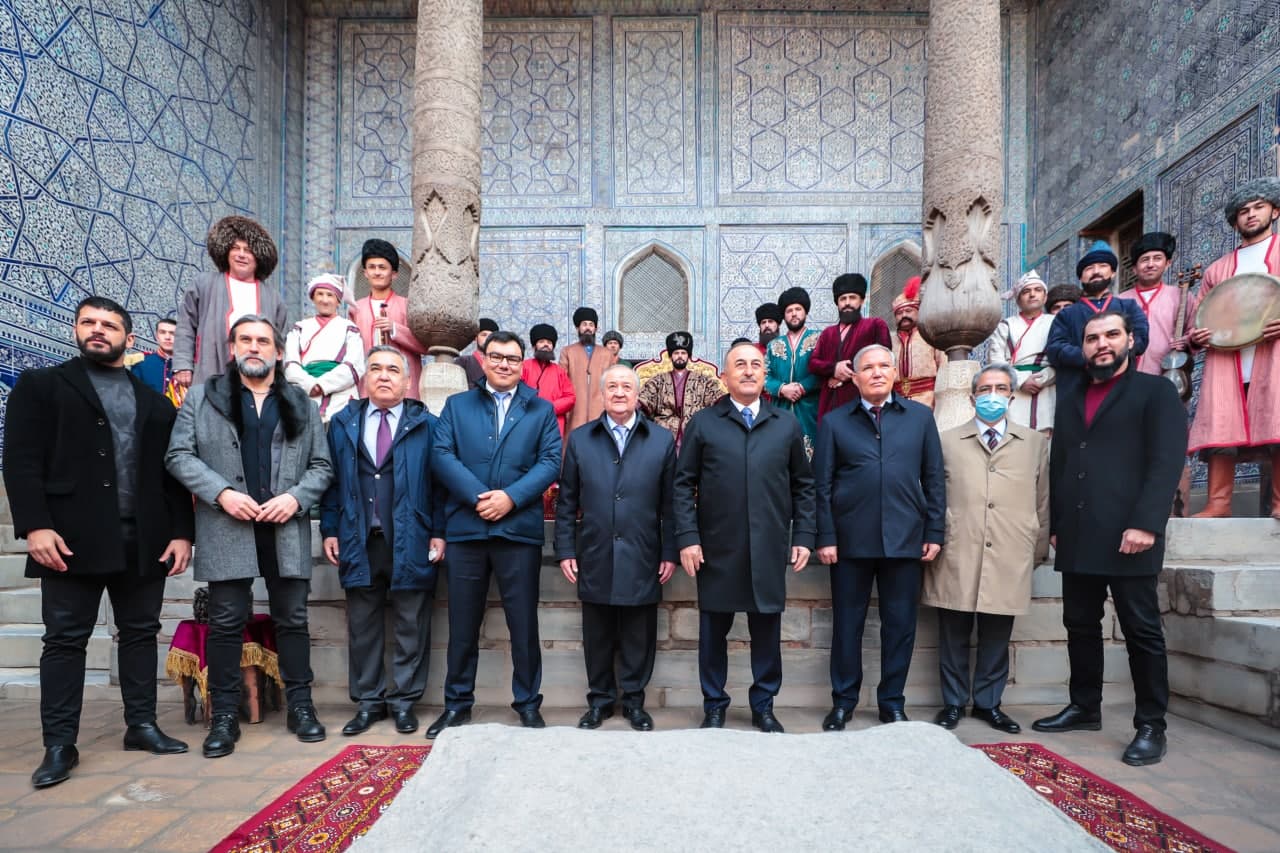 After that, the delegation headed by Turkish Foreign Minister Mevlüt Çavuşoğlu visited Bukhara. There, the guests paid a visit to a number of attractions, such as the Poi Kalon complex, the Mir Arab madrasah, and the Labi Khovuz complex. They met with local craftsmen and got acquainted with their national products. In addition, theatrical performances in the Ark Fortress were presented to the attention of the Turkish guests.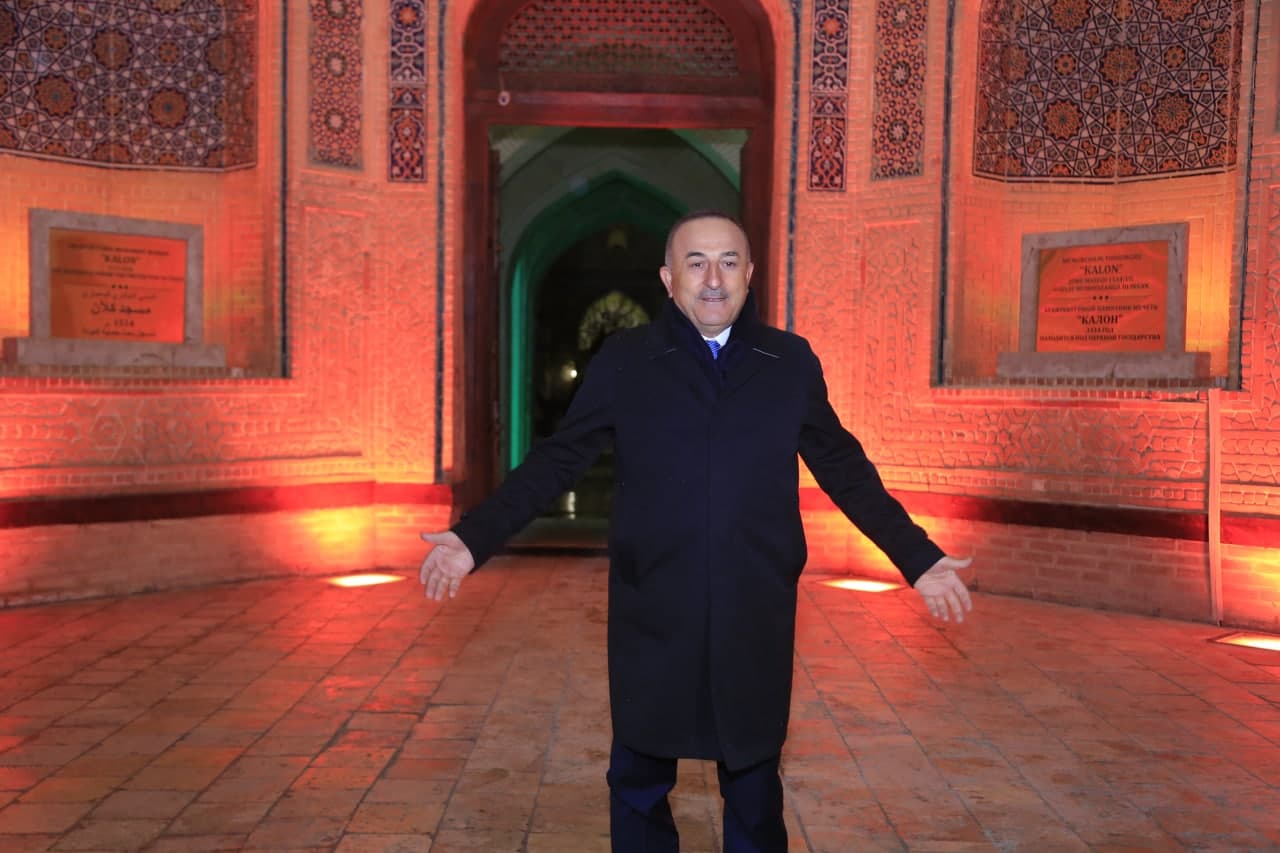 On March 7, representatives of the Turkish delegation arrived in Samarkand, where they attended the opening ceremony of the Consulate General of Turkey in the city.